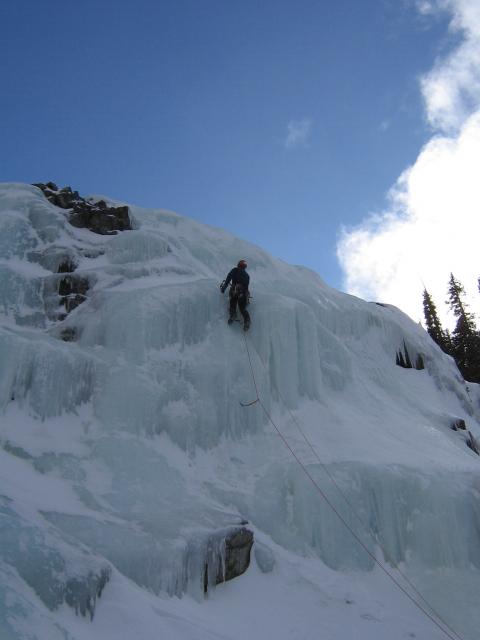 Almost a Montana classic! Bizzare on the order of "Cottonmouth" this yet unnamed grade 4, WI3+ flow comes pouring out from a collection of boulders with low angle gullies on either side of the climb. Short but sweet and wide the climb is only about 150' long, unfortunately this climb is more about the approach than the climb.
Exercising our best ninja stealth, map reading, and our ability to beat ourselves stupid, my friends(*) and I snowshoed over a plateau and down the other side to get to this nice little ice climb.  It was roughly 14 miles and 13hrs roundtrip. A direct approach was tried previously on skis with little success.  After 5 hours of effort and making it only roughly three miles through a carpet of a forest, to the base of the gully that the climb is in, we had to call it day. I would disclose the location but I need more practice on the direct approach.
*names withheld to protect the ninjas.